Yeastar Holiday Season Secrets to Retail Success
The holiday season is in full swing. And retail businesses must keep a laser focus so as to embrace the busiest period of the year.
In a recent study by National Retail Federation in 2019, the holiday season accounts for 20% of annual sales for retailers, and it is often responsible for up to 30% of some individual retailers' total sales. This means that even one small slip-up during the peak season can affect annual revenues. 
Yet other than the huge opportunity, the consequent challenges are less than optimal. Long lines of grumpy customers, overheated hotline and groups of the less acquainted seasonal workforce, all seem to have poised some weight on the retailers.
Under such circumstances, modernized technology and collaboration tools are needed to help businesses achieve retail success and drive maximum revenues.
How can Yeastar help?
We have the magic to help maximise your efficiency and circumvent some unexpected disorders in this most in-demand time of year with a powerful streamlined communication system.
Powering Your Seasonal Workforce
Throughout the peak season, retail businesses often experience extreme fluctuations in staffing needs. The flexible Yeastar VoIP system allows retailers to add or remove employees in their telephony system at any time with a few clicks and powering every newly-hired workforce with seamless communications at any time, providing that the phone system capacity is allowed. In addition, the easy-to-use dialing feature codes make it possible for even the amateur to handle all kinds of call operations without having to acquire any specific technical knowledge, greatly shortening the time spent on the new employee training.


Improving Intersectional Collaboration and Productivity
A seamless communication system helps to realise active intersectional collaboration for organizations looking to improve the in-store experience and enable employees to stay productive. Yeastar VoIP communication systems, especially S-Series VoIP PBX coordinated with Yeastar Gateways, help connects different departments and locations onto the same system, actively unifying the executives, sales, warehouse managers and many others involved in a whole consumer buying process, which eventually brings about faster response and more professional customer experience.


Making Your Customer Services Better
When the demand for services booms, swarmed customer calls may cause some disorders to retailers. S-Series VoIP PBX supports integration with the robust on-premises Asternic Call Center and the highly scalable QueueMetrics Cloud Center Suite (both Cloud-based and on-premises), delivering intelligent call distribution and management and enabling real-time queue monitoring and analysis. The free customisation of queue ringing strategy and failover destination enable all calls to be placed in order. Besides, the Linkus UC Softphone Yeastar designed allows great mobility, ensuring a timely response.


Assuring Security and Easy Access Control
Every holiday season, retailer businesses will welcome a group of seasonal workers of different job functions and levels of authority. For such business with high staff turnover, a secure and easy-to-use communication solution is ideal. S-Series VoIP PBX advanced user privilege control enables administrators to dictate which features and services they'd like employees to have access to. With simple clicks on the intuitive GUI, restricted access control can be realized, greatly enhance the security of the company's communication systems.
The retail competition in the holiday season is fierce. By utilizing the latest technology and advanced communication systems, organizations can be more unified and efficient than ever to achieve retail success.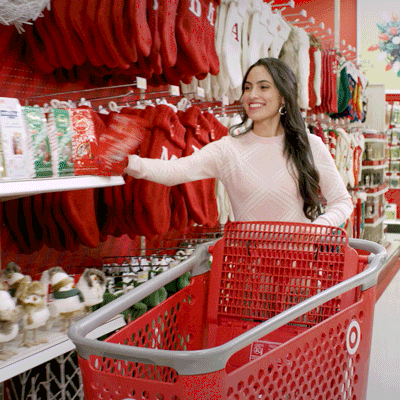 Learn more about Yeastar IP Solutions here: https://www.yeastar.com
Blog source: Yeastar